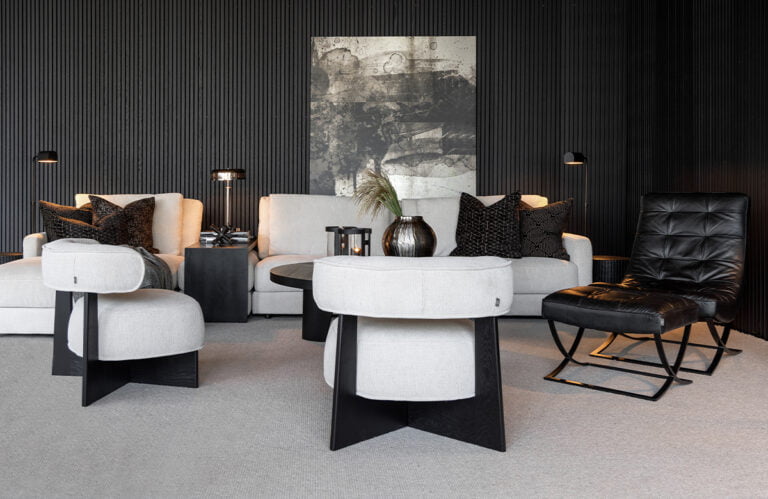 1. HARMONIOUS COLOUR SCHEME
Creating a pleasant vibe in an open floor plan is all about harmonizing colours. Coordinate your pillows, throws, and textiles to achieve a balanced and unified look. Select colours that complement each other, bringing a sense of calm and balance to the space. Ensure that your furniture materials and colours match, resulting in a cohesive style. Play with various shades and contrasting tones to add excitement and define different areas. This effortlessly creates a stylish and flowing ambiance, embracing the entire open space with warmth and unity.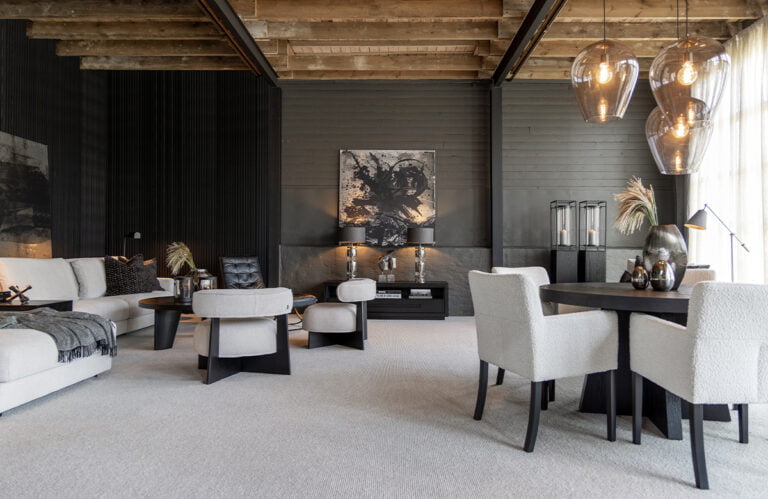 2. DIVIDE THE ROOM INTO ZONES
When decorating with an open plan, it is important to divide the room into different zones with help of carpets, furniture and shelves. This creates structure and organization in the space. Place rugs strategically to define different areas, such as the living room and dining area. Use furniture to clearly define zones and give each area a specific purpose. Try using bookshelves or screens to divide the room a bit, but without completely closing off the space. By carefully dividing the room, you can create a well-balanced and practical floor plan that makes the most of your open space.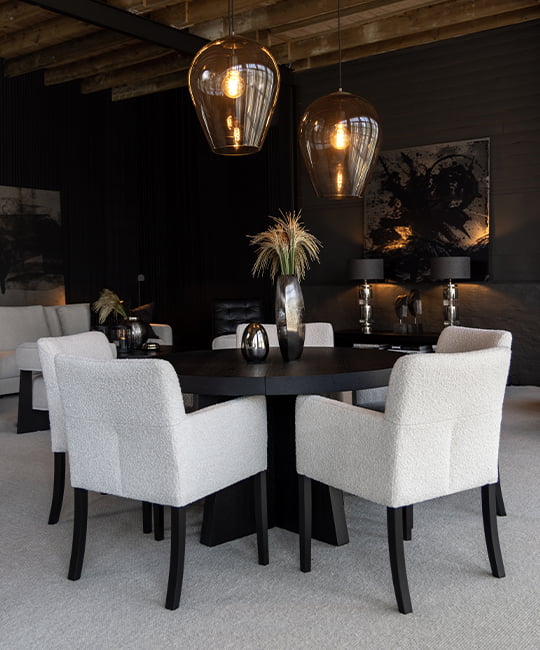 3. Illuminate your space the right way
Use different lighting sources to create zones and atmosphere in different areas. Combine ceiling lamps with floor lamps, table lamps or wall lighting to highlight different areas. Place ceiling lamps in strategic places to provide general lighting and spread the light evenly throughout the room. Complete with floor lamps to create cozy and soft light in sitting or reading corners. Use table lamps to direct light on work surfaces or as decorative elements on side tables or shelves. Wall lighting can be used to create exciting light patterns or highlight special objects. By illuminating the right way, you can create a versatile and captivating ambiance in your open space.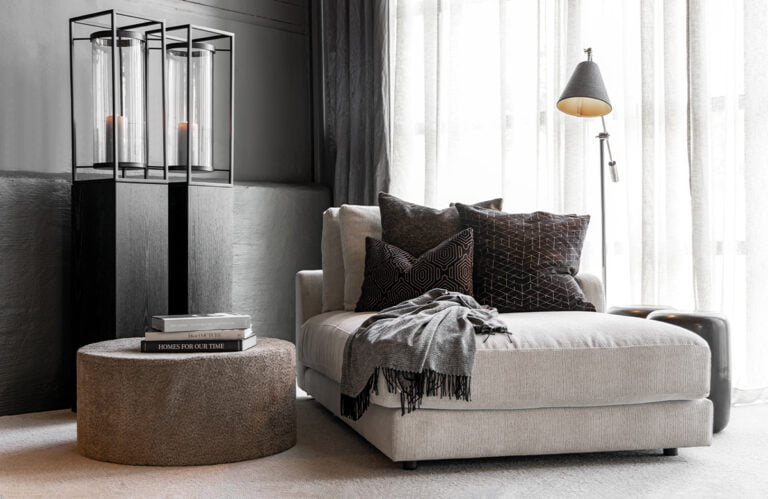 4. DECORATE WITH TEXTILES FOR A BETTER SOUND
Good acoustics are important for a pleasant atmosphere in open floor plans. By using textiles such as curtains, carpets and upholstered furniture, you can effectively reduce noise and echoes. Choose textiles that suit your interior style to create a harmonious and more quiet environment. Curtains can be used to create visual separation between different areas and at the same time reduce the noise level. Carpets and rugs are excellent for minimizing sound reflections and giving the room a softer feel. By choosing upholstered furniture, such as upholstered sofas and armchairs, you can further reduce sound reflection and create a comfortable and peaceful atmosphere in your open space.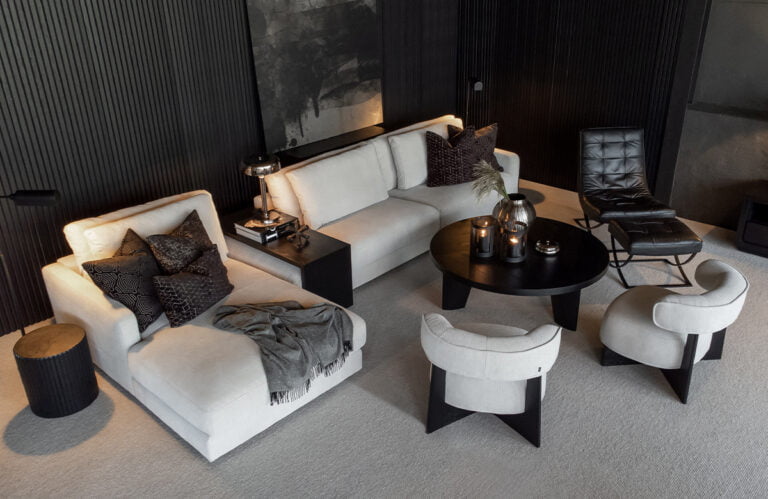 5. CONSIDER FURNISHING
To create a nice and practical open space, it's important to plan your furniture carefully. Arrange your furniture in a way that encourages easy movement between different areas. Make sure the furniture matches in style and size. Flexible furniture, like modular sofas and adjustable tables, are great for trying out different setups in the same space. Don't overcrowd the area with too much furniture to keep it feeling spacious and open. Follow these simple tips to create a balanced and appealing design in your open floor plan.
LOOKING FOR MORE INSPIRATION?