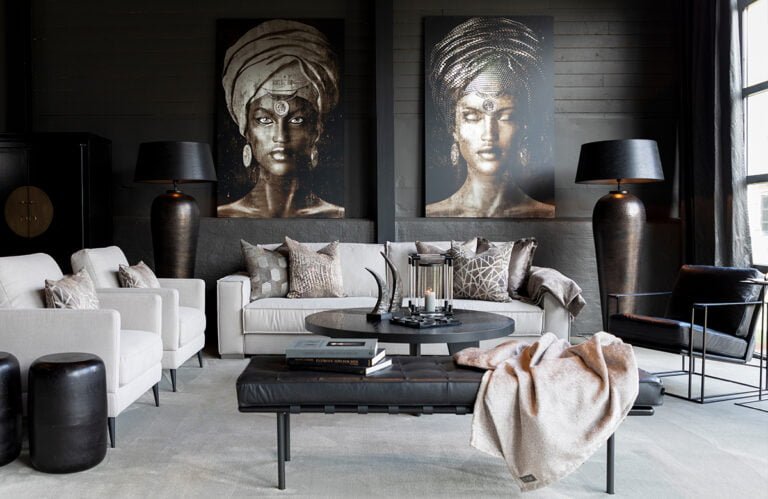 1. COSMOPOLITAN
Style your living room to be influenced by the globe.  Don't hold back, let it be graphic, dramatic, stylish and exciting. Cushions in graphic patterns and high-end fabrics in a harmonious colour palette gives the room a sophisticated feeling. Magnificent floor light and exciting wall art completes the look.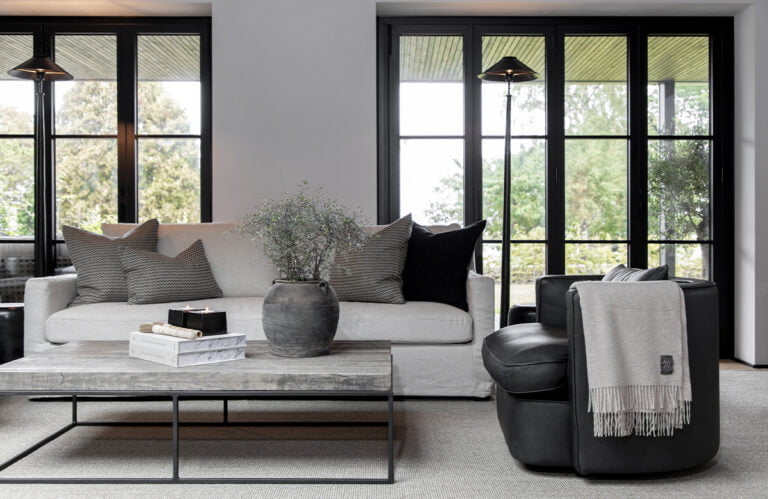 2. MODERN RUSTIC
Classic modern with a rustic feel reflects this living room. Furniture in rustic solid oak, sofa in natural linen fabric combined with stylish leather seats add an updated and modern feel. Style the sofa with textiles in different textures and ethnic patterns. Floor lamps with a strict but elegant look enhance the modern feeling.
3. MODERN SIMPLICITY
This living room inspires you with its earthy tones and deep wooden hues. Let it be airy, relaxed and bring in details from a variety of ethnicities. A warm earthy colour palette speaking through details with sober lines and unique silhouettes  and a modular sofa becomes the heart of the living room.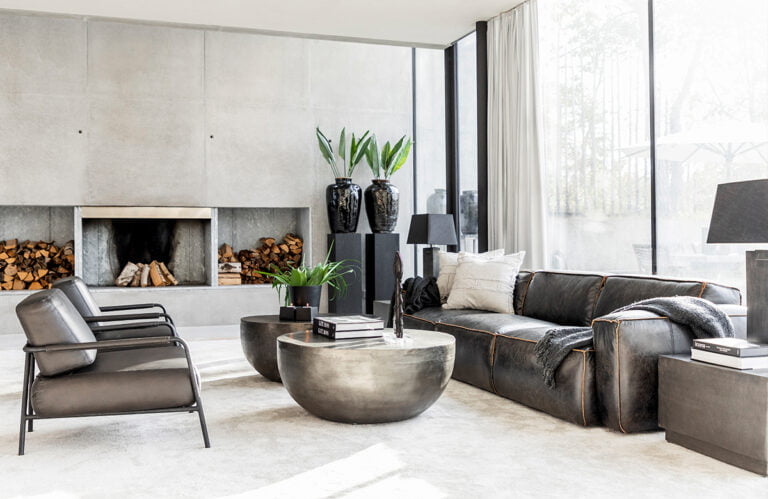 4. BOLD ELEMENTS
A home that's raw and modern while embracing natural curves. The monochrome colour palette enhances the feeling of an intertwined play that teases the sculptures of a landscape. Aluminium Tables in solid exciting shapes, a grandious sofa in leather and cushions in textures like linen with raw edges.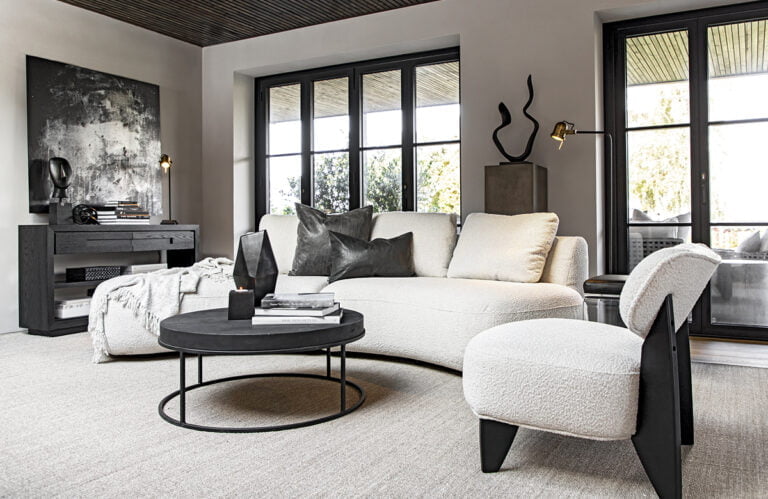 5. ORGANIC MINIMALISM
A minimalistic living room is characterized by a simple and uncluttered design, with furniture that has soft shapes and clean lines. The color palette is often monochromatic, with shades of white, beige, gray and black, creating a serene and harmonious atmosphere. The Dixon sofa has round, natural shapes that are extremely trendy right now. The decor typically has an organic feel, with natural materials and textures.
6. BOHEMIAN LUXURY
Our trend Bohemian Luxury reflects a stylish french bohemian vibe. Timeless velvet are just
right if you are seeking a modern elegance. Fringe, paisley and flowers create a warm atmosphere to relax in. Choose tables in dark wooden tones. Create a warm feeling with lightings and lanterns in antiqe bronze.
LOOKING FOR MORE INSPIRATION?