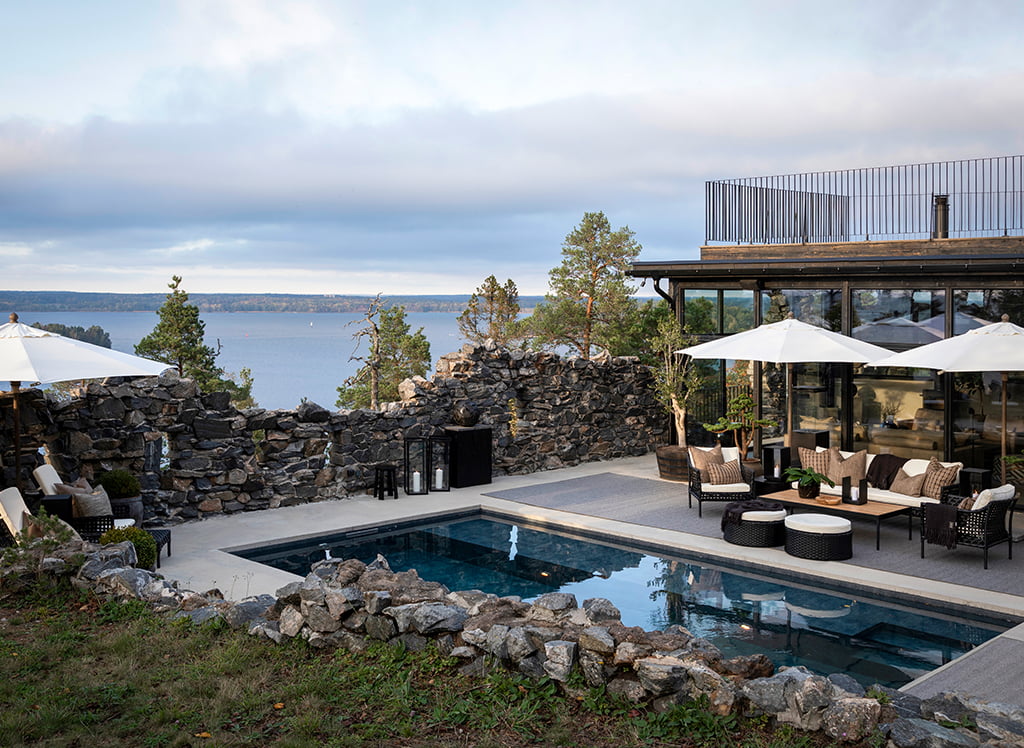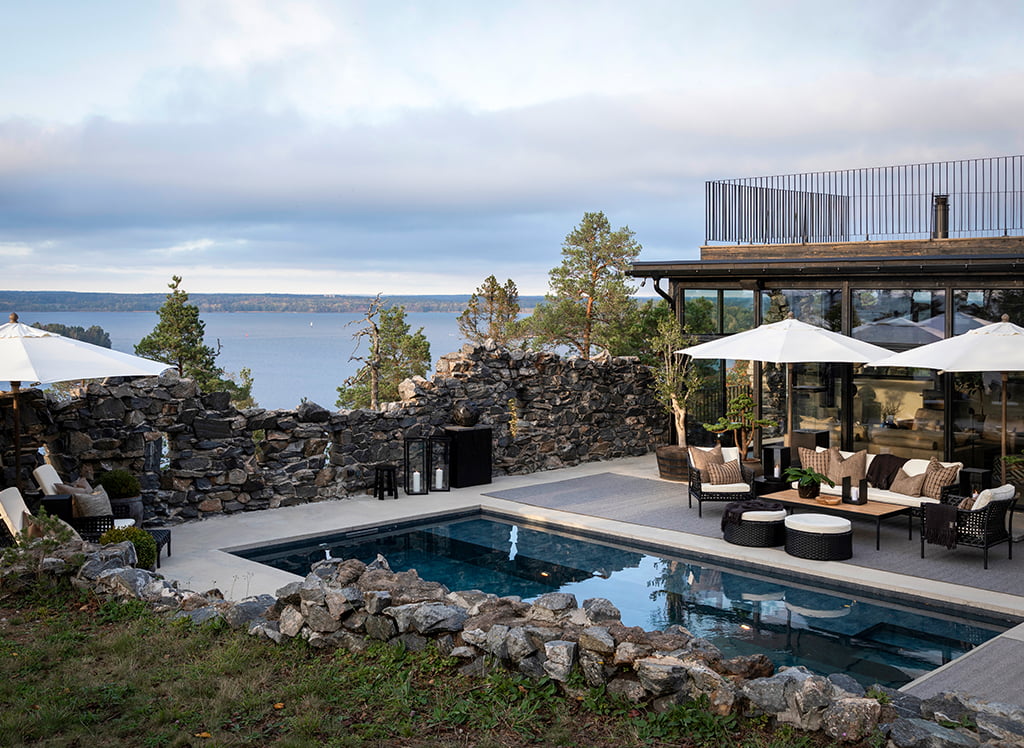 OUTDOOR LIVING
IT'S TIME TO ENJOY YOUR OUTDOORS
With this season it's time to breathe new life and joy into your garden. Furnish a living room where the sky is the ceiling. We are delighted to show you our all weather wicker in black, as well as aluminum with teak appearance. Put them together with tones of brown and beige for a perfect base outside. You'll find yourself wandering into this space and forget about time.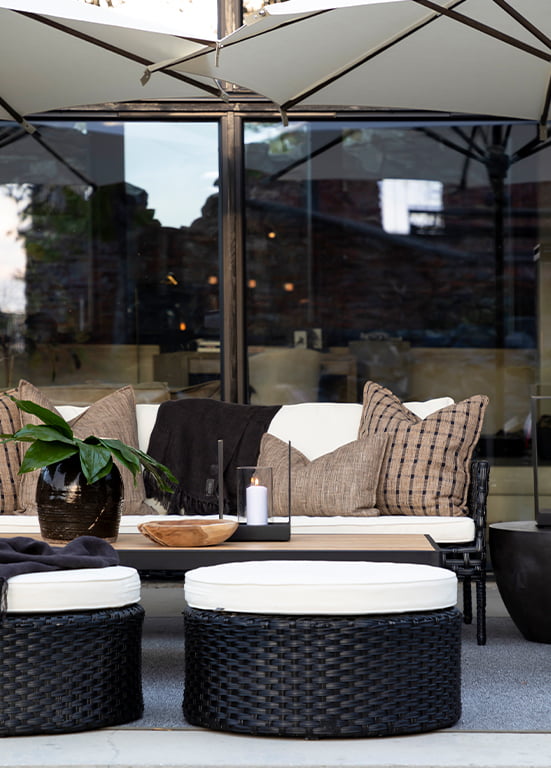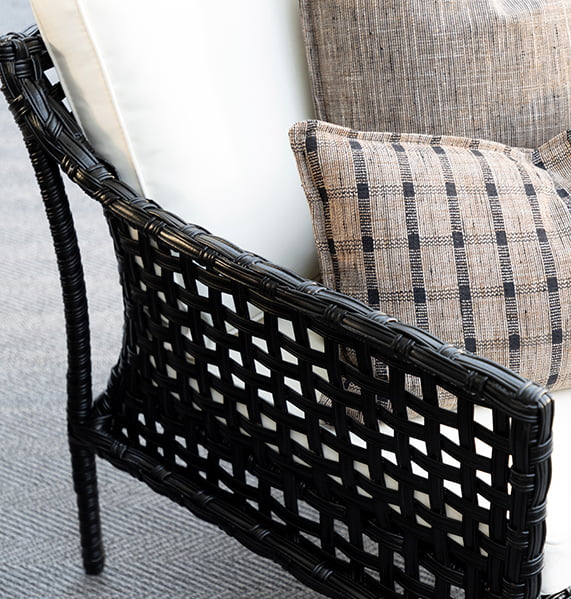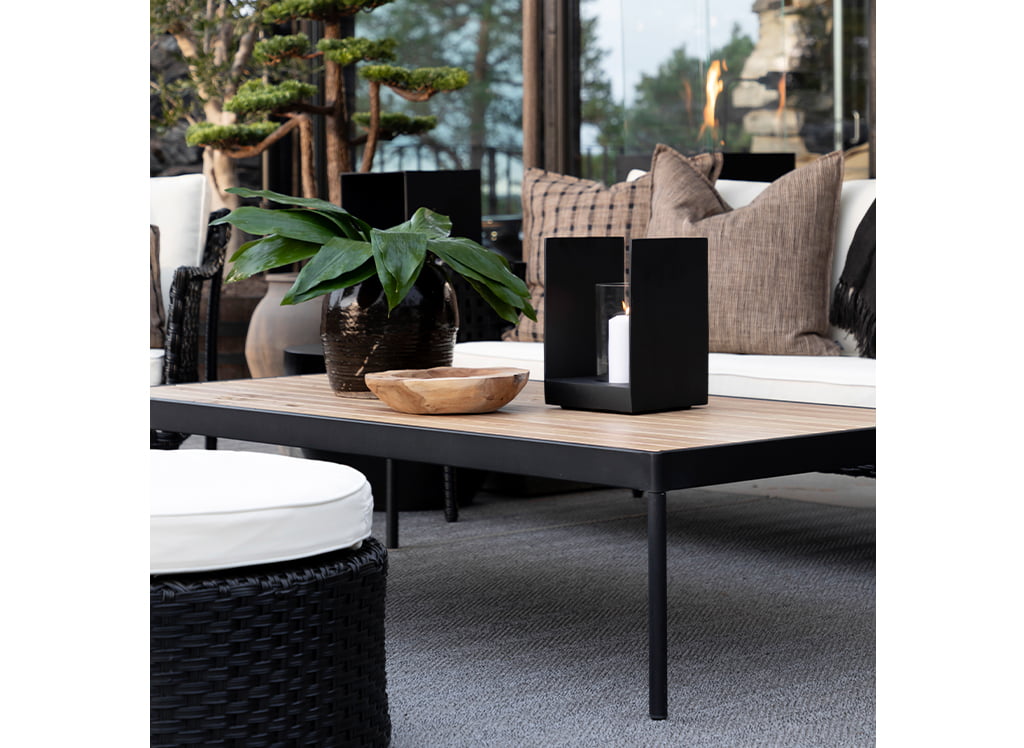 ESTEPONA
A durable table with teak look
The delicate edging of the Estepona table really makes for a sharp look. If classy and elegant are your key word we think Estepona will fit right into your home. This table with its teak appearance is, believe it or not, all in aluminium. It makes for a light and durable table that looks great year after year. Choose between teak and grey colour.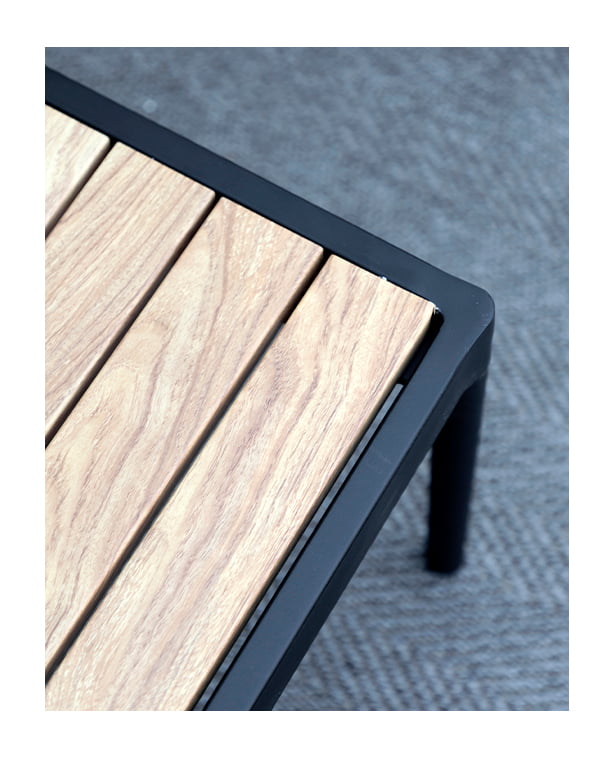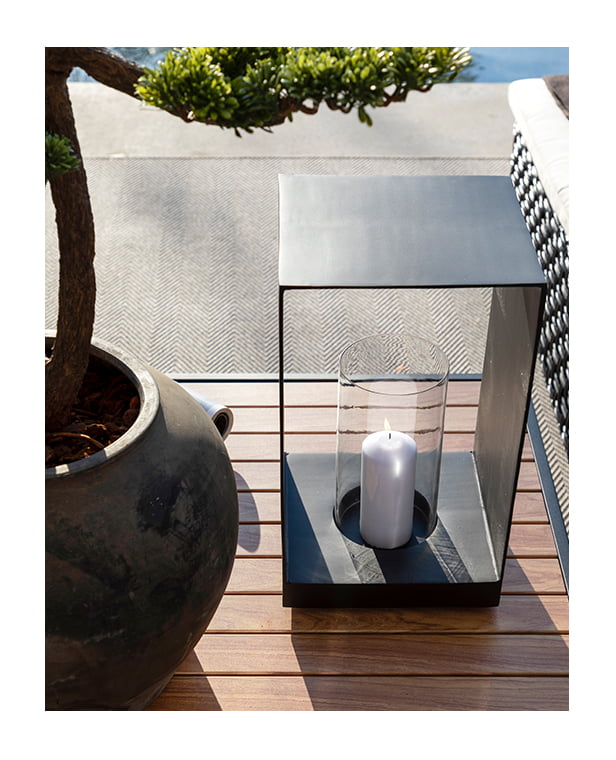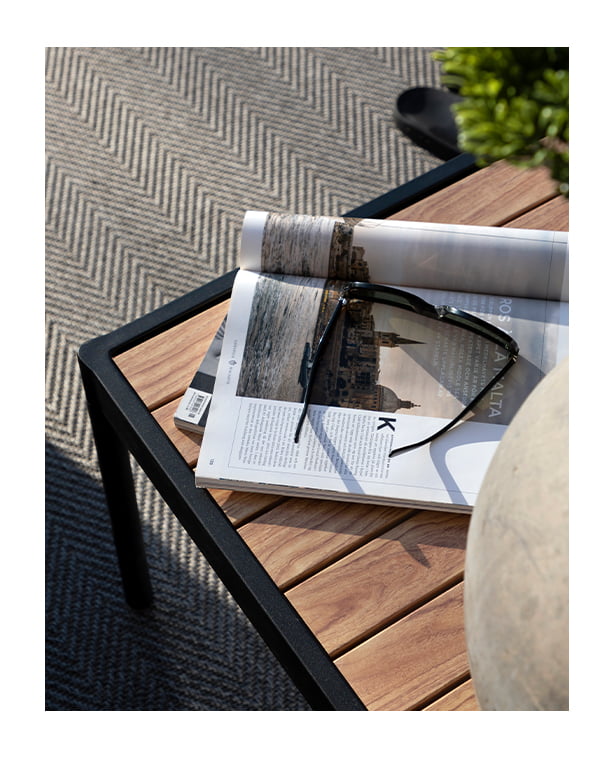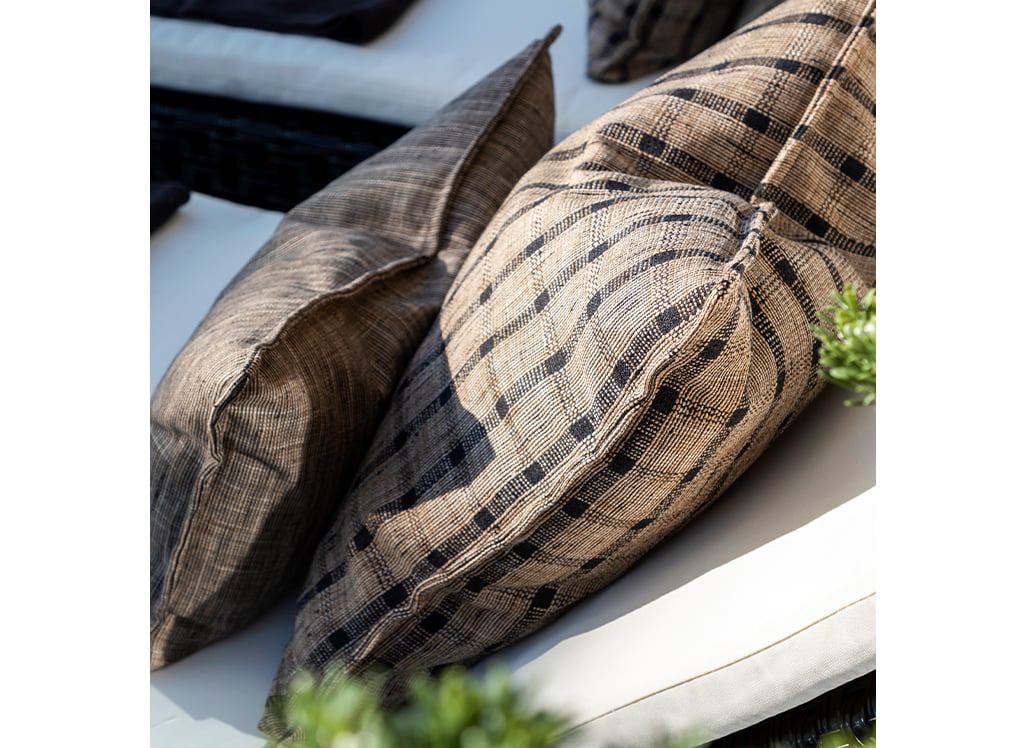 TEXTILES
IT´S EASY TO RENEW WITH CUSHIONS
With cushions, you give your patio a homely character. Mix different textures and colours to see how they reflect the sun differently. A beige and brown colour palette makes for a perfect base outside and add a throw for the finishing touch.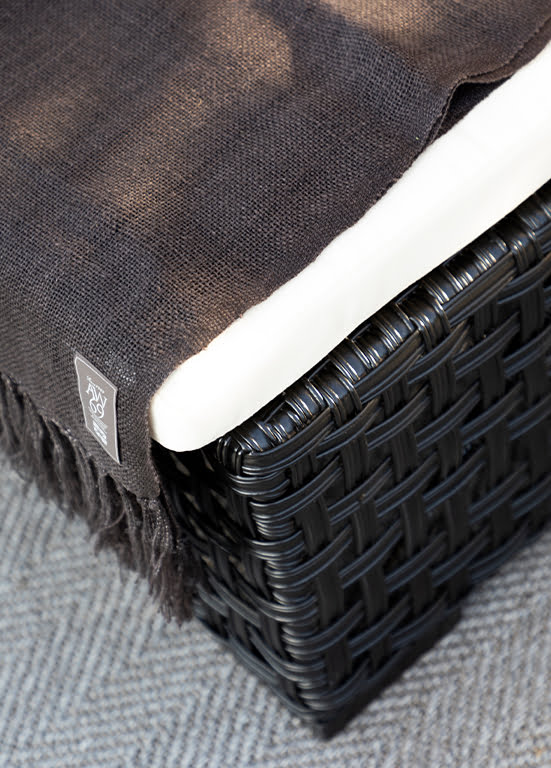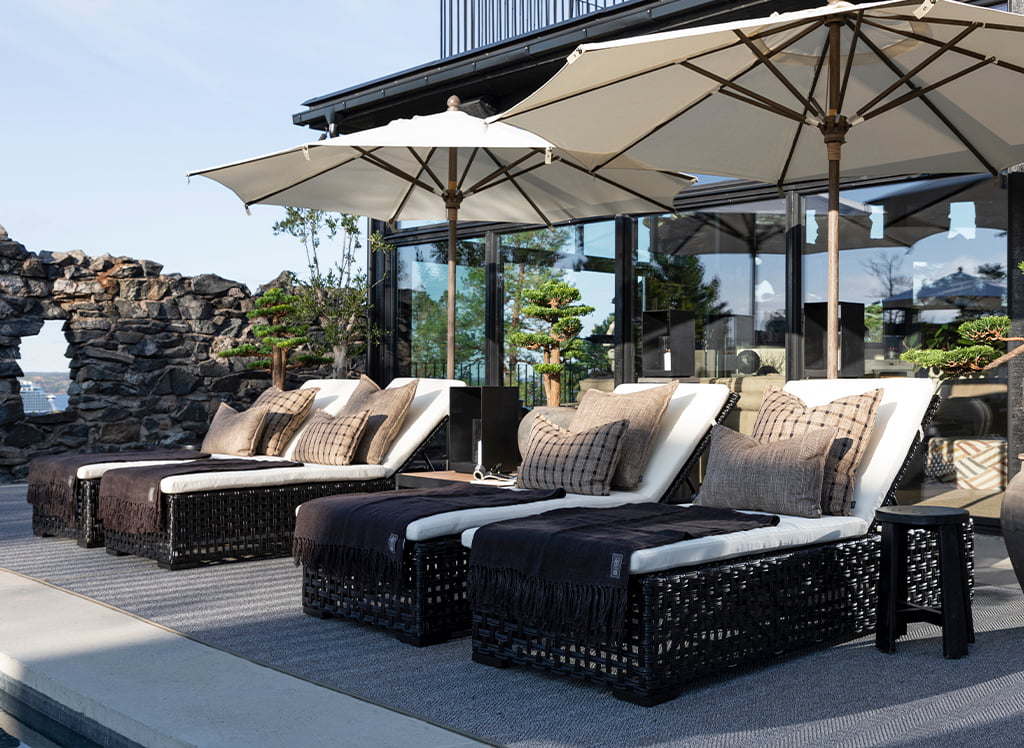 SUNBEDS
IT´S TIME TO RELAX
Sunny days are just around the corner. Weekends, vacation and days off to spend in your lovely outdoor retreat. Our sunbeds and sunchairs is both good looking and comfy. The backrest is adjustable to always give you the perfect position. And in addition to that, all weather wicker needs minimum care.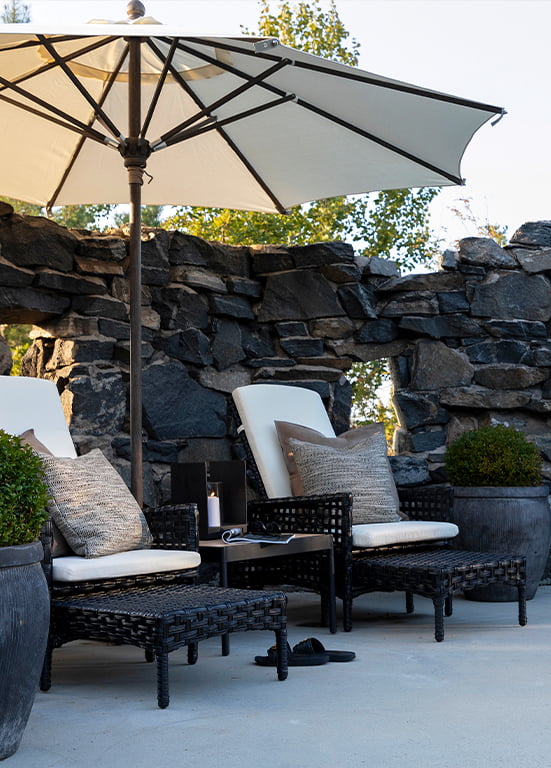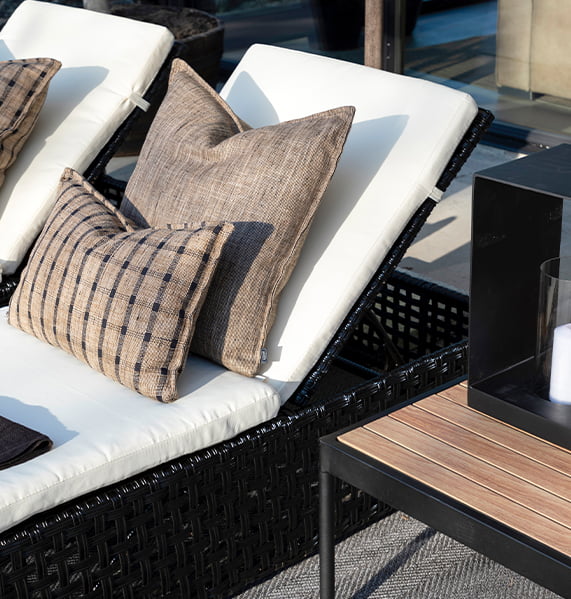 A parasol like Portofino with its light fabric and dark framework will look good against the sky as well as provide you with protection. Its structure resembles a tree, don't you think? Portofino also comes in light and dark grey that might work better with your space.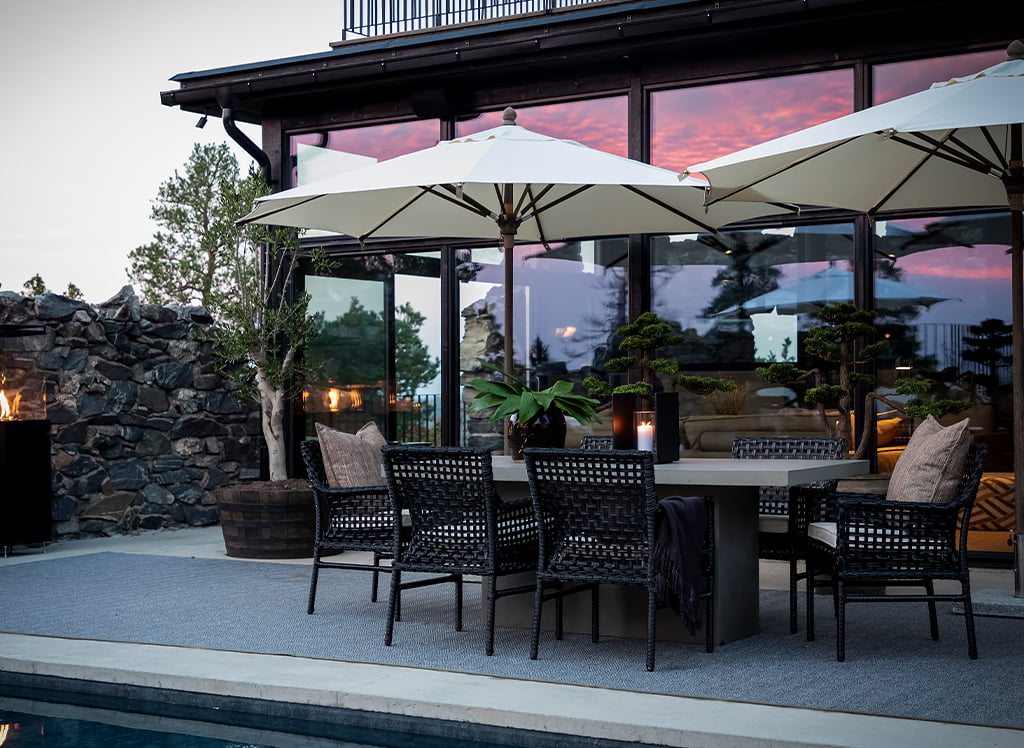 OUTDOOR LIVING
IT´S TIME FOR DINNER OUTSIDE
Everything tastes better ourside, many of us agree. Enjoy lazy days with room for both dining, socializing and recovery. Sit down with friends around a table of concrete. Campos delgado has an amazing design with a slim top. And did you know, it can be placed both outdoors and indoors.